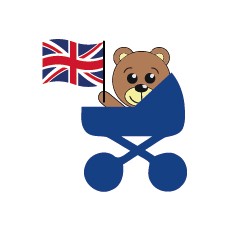 It is never too early to start learning a second language. Preferably the learning of the second language should occur simultaneously to the native one. Chatterbox children are welcomed from the age of 18 months in the Viale La Plaia school.
The Viale La Plaia Starters class (Sezione Primavera Sperimentale) establishes a fundamental link into the playschool.
Our Starters class allows children to grow and progress in comfortable surroundings, in a caring and safe atmosphere which mirrors the one at home as much as possible. The children play and relax, following a routine schedule, tailored to their personal needs, including an after lunch nap. The beautiful garden is a paradise in the city and offers many learning and fun experiences. All the senses are engaged in stimulating, expressive and creative activities which prepare the children for Playschool.
WATCH THE VIDEO - GROWING UP IN CHATTERBOX